Nikola Tesla (1856-1943)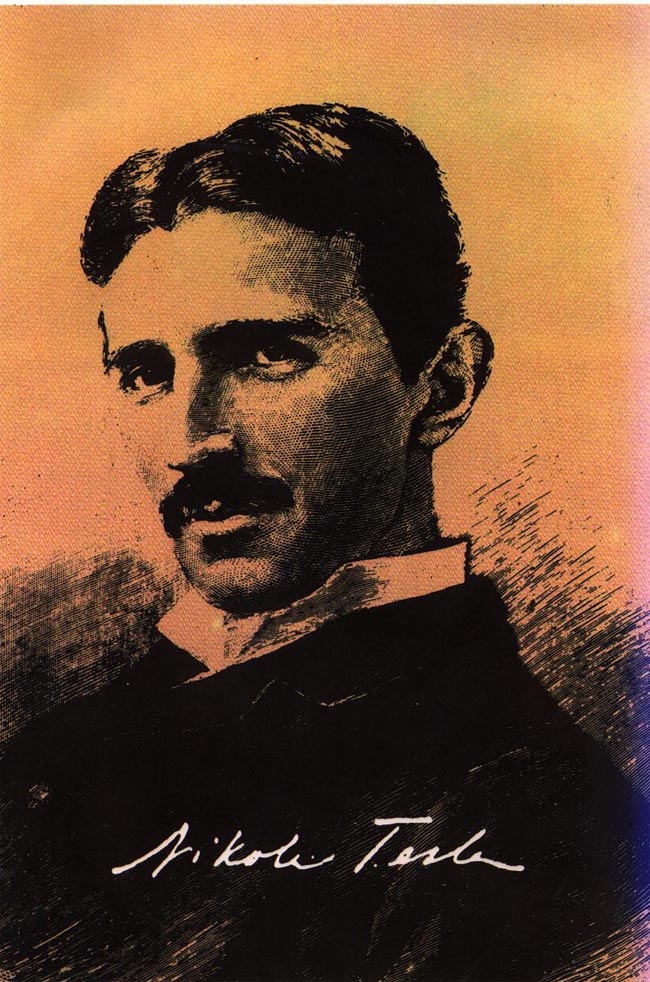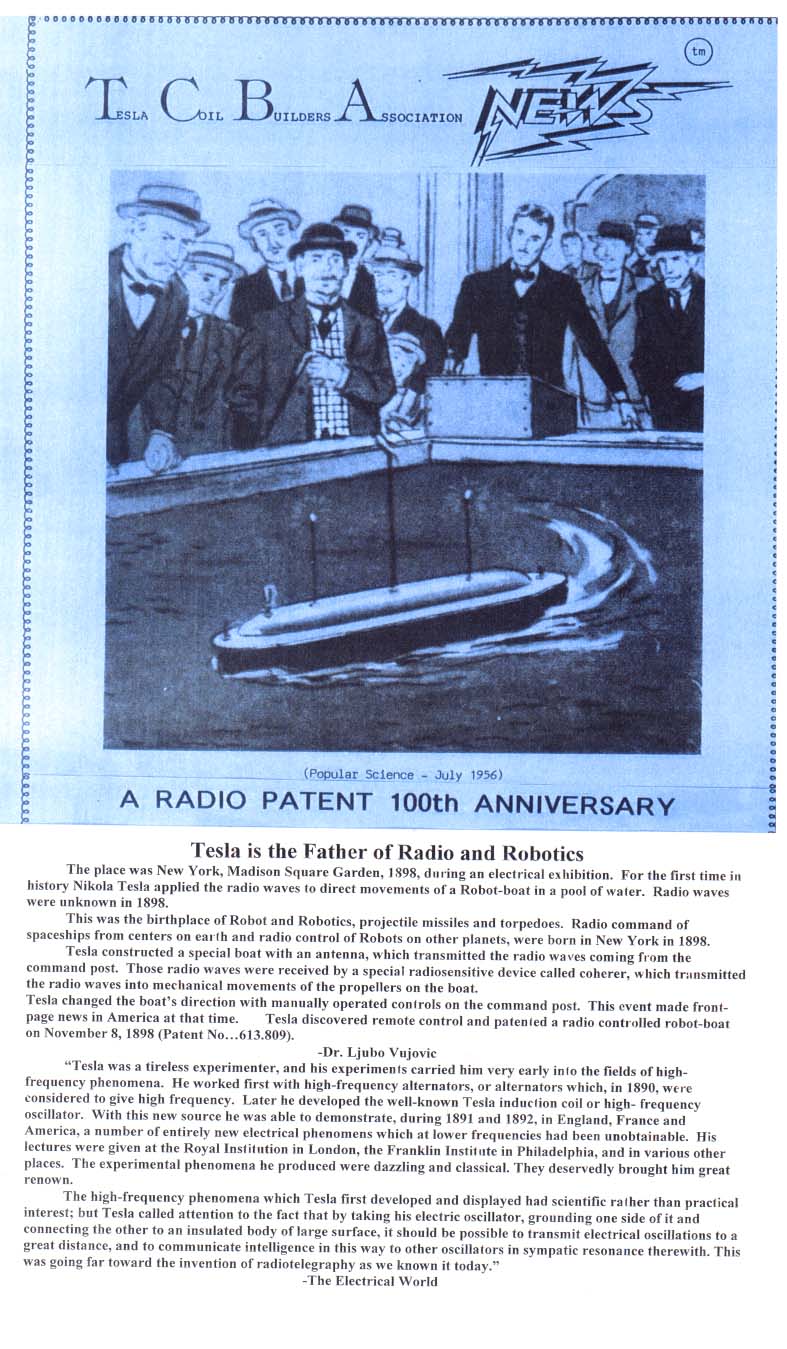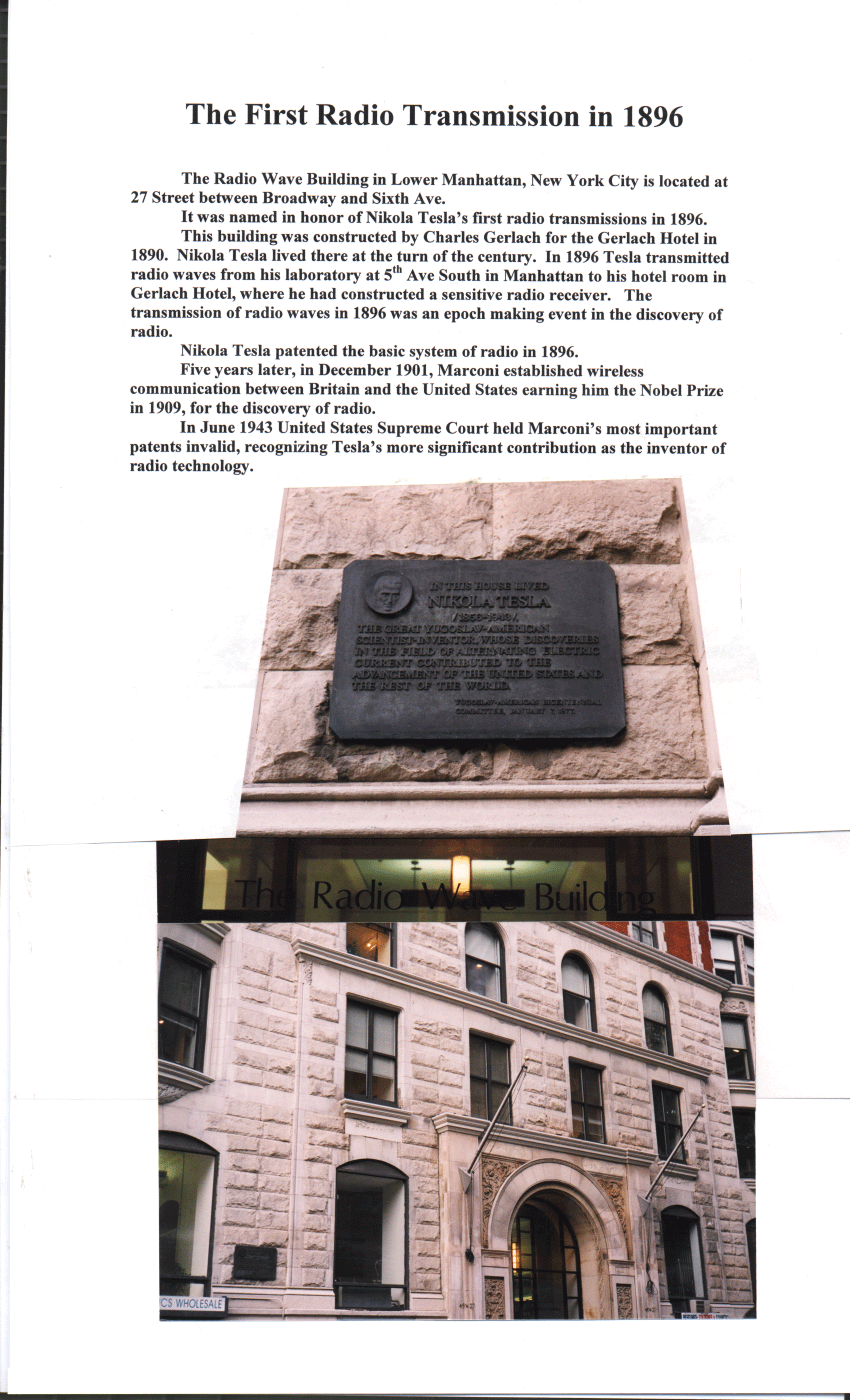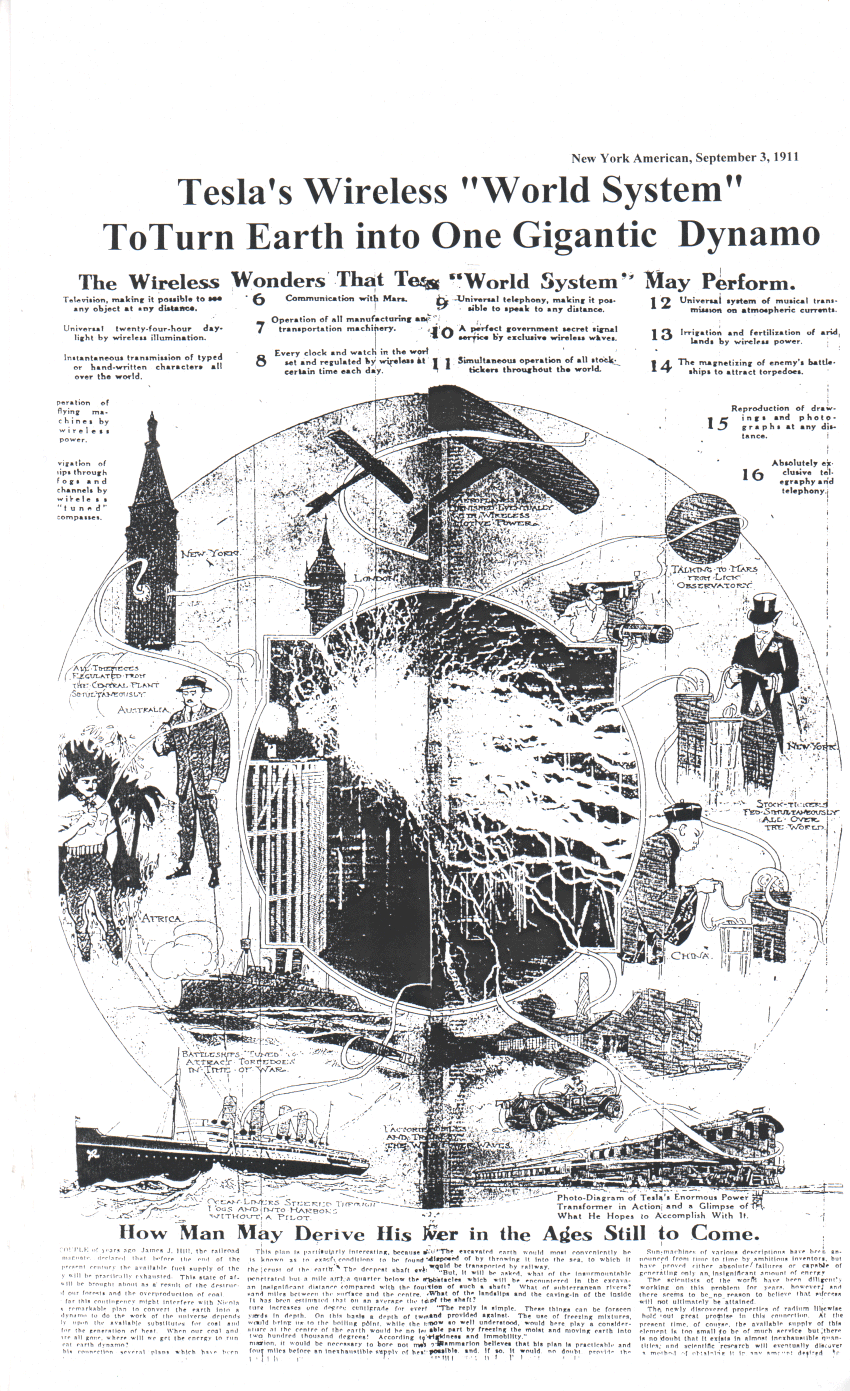 Tribute to Nikola Tesla
In this historical moment of our civilization with the exploration of Mars, we have to remember the great scientist and inventor Nikola Tesla. He made possible today's progress with his discovery of robots, whose movements was controlled by radio waves. Tesla discovered the remote control which is today extremely important for controlling the movement of space ships which are exploring the planets of our solar system.
In 1898, in Madison Square Garden, New York City, during an electrical exhibition Tesla publicly demonstrated for the first time the use of radio waves and remote control to direct the movement of a small robot-boat in a pool of water in Madison Square Garden. At this moment, Tesla set forth the new age of robotics and control of robots by radio waves. This event made first page news in America in 1898. Without Tesla's discovery of remote control robots over 100 years ago, the landing of the robot "Spirit" on the surface of Mars would not be possible.
The communication with the robot "Spirit" is made possible by the use of radio waves, the same method Tesla used in Madison Square Garden in 1898. Tesla was one the first men in history to experiment with radio waves and to transmit radio waves over a distance in 1896. Tesla transmitted radio waves from his laboratory on South Fifth Avenue in Manhattan, New York and received those radio waves in his hotel room in the Gurlak Hotel on 27th Street between 6th Avenue and Broadway in Manhattan. Today the Gurlak Hotel is called the Radio Wave Building remembering Nikola Tesla and his radio experiments which changed the world as we know it today. There is a Tesla commemorative plaque on this historical building.
It is our obligation to pay respect to the citizen of the world, Nikola Tesla.
Tesla Memorial Society of New York dedicated to keeping the memory of Nikola Tesla alive.
Tesla's first Remote Control Robot
Nikola Tesla and the Exploration of Cosmos